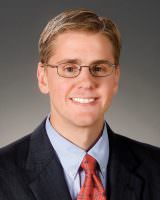 Anthony McClure – President
A Midwest native, Tony McClure was born and raised in Columbus, Ohio. After graduating from law school in 2001, he completed a one-year clerkship for the Honorable Joan Gottschall in the United States District Court for the Northern District of Illinois, in Chicago.
Tony returned to Columbus in 2002 as an associate in the Litigation department at Porter Wright. Since joining the firm, he has represented clients in a variety of disputes in both state and federal courts. He has experience in matters including complex commercial litigation, probate litigation, real estate and mortgage disputes, and construction litigation. Tony has successfully tried cases and assisted in trials and hearings in multiple courts and has argued before several courts of appeal, the Ohio Supreme Court, and the United States Court of Appeals for the Sixth Circuit. In 2012, Tony and his family became part of the Naples community, where he maintains his legal practice (admitted to both the Florida and Ohio bar) at the Naples office of Porter Wright.
Tony has been actively involved with Special Olympics teams, as well as with the Autism Society of Ohio. He is a member of the 2015 Class of Leadership Collier. He enjoys running and spending time with his wife, Kerry, and three children, Joe, Nick, and Anna. His oldest son, Joe, enjoys riding at Naples Therapeutic Riding Center, and is the inspiration for Tony's service to the Board.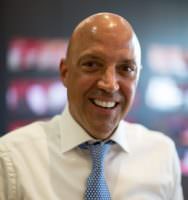 Bill Villafranco – Vice President
Bill Villafranco is the founder and CEO of Villafranco Wealth Management, a boutique wealth management firm with offices in New York City and Naples, Florida. Bill has over 25 years of experience in finance and has held positions at Chase Manhattan Bank, Bessemer Trust Company, Credit Suisse and Alpha Investment Management, Inc. before founding his own firm.
Bill received his Bachelor's Degree from St. Bonaventure University in 1986 and his M.B.A. in Finance from Fordham University in 1989.
In 2003 Bill founded the Footprints in the Sand Foundation, a 501(c)(3) non-profit organization that is dedicated to better the lives of children and their families by locating and supporting programs that directly benefit their health and well-being. With no administrative costs, the Foundation is an entirely volunteer-based organization.
He is also a Trustee of the Virginia B. Toulmin Charitable Foundation, a private foundation that provides grants to organizations across the globe. His love for children drives his philanthropic vision. In the last decade he has supported multiple worthy causes, including job training and career placement for orphaned young women in Thailand, arts and education programs in schools, and summer camps for sick and disabled children, among others.
Bill loves spending time with his family at the beach, biking, and traveling.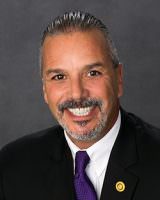 James Dati – Secretary
Jim Dati is a member of the Naples law firm of Bond, Schoeneck and King, PLLC, where he is a valued partner and trusted advisor to owner-executives, decision-makers, high net-worth individuals and others needing help with business and real estate legal matters. A Florida "Super Lawyer", he is the "outside, in-house counsel" for many firm clients. Jim is a Rotarian (multiple Paul Harris Fellow and a Sustaining Member and Benefactor of the International Rotary Foundation). In addition to the NTRC, he serves on the Board of Directors for Children's Advocacy Center of Collier County, and is President of The Foundation of the Rotary Club of Bonita Springs. Jim is a past Chairman of the Bonita Springs Area Chamber of Commerce, a past President of the Rotary Club of Bonita Springs, and has served in numerous nonprofit leadership roles. He graduated from Leadership Collier ('16) and Leadership Bonita ('03). Jim is an alumnus of the Creighton University School of Law and Marquette University. Annette and he are the proud parents of four and the grandparents of two. Luke 12:48.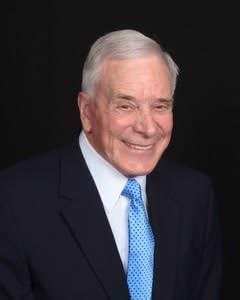 Harry W. Witt – Treasurer
Harry retired from Deloitte & Touche, a leading professional services firm, as a senior managing partner. He also served as vice chairman. Upon retirement from the firm, he served on the Board of Regions Financial Corporation, the parent of Regions Bank. He presently serves on the Duquesne University Business Advisory Council. He has always been active in the communities in which he lived being involved in United Way, YMCA, Outward Bound, among others. He has been a resident of Naples since 1995 where he currently resides with his wife Patricia. He has been active with Hope for Haiti, Order of Malta and various activities in Immokalee while in Naples. He has 2 children and 3 grandchildren.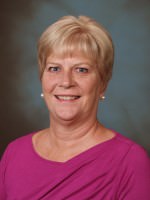 Connie Sharpe – Past President
Originally from Circleville, Ohio, Connie and her husband, Gary, bought a home in Naples in 2000 and have lived here fulltime since 2005. Connie has two children and seven grandchildren. After receiving her bachelor's degree in nursing from Ohio State University in 1969, she held several nursing positions in hospitals, including the vice president of Health Care Logistics for 20 years.
Connie has been involved with NTRC since 2002 and quickly became a core member of the team. In addition to her service on the board of directors, Connie is a member of the executive committee, events committee and volunteers weekly as a sidewalker and leader during program lessons.
"NTRC is what every charitable organization should be. It exemplifies coordination, cooperation, communication and love of a program like I've seen nowhere else. Over the years, I've seen the program grow from around 25 riders to more than 100. Growing pains and changes are seen as opportunities, not obstacles."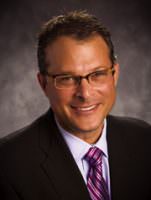 Joseph Basile
Joseph Basile is a vice president and senior financial advisor for Merrill Lynch. He began his career in the financial services industry in 1987 and today serves a limited number of clients by design, including multiple generations of families, business owners, professional athletes and entertainers. Joe has earned the Chartered Financial Consultant® (ChFC®) and Chartered Life Underwriter® (CLU®) designations, both awarded by The American College, as well as the Chartered Retirement Planning CounselorSM (CRPC®) designation. He is a past board member of the Naples International Film Festival and enjoys spending time with his wife and three children.
With numerous outside interests, Joe goes beyond the role of financial advisor to make a measurable impact in his community through various civic activities. He is a past board member of the Naples International Film Festival and currently serves on the board of Naples Therapeutic Riding Center, an organization that seeks to improve the lives of children and adults with special needs through therapeutic riding and other equine-related programs. Joe resides in Naples and in his time away from the office, he enjoys exercising, cooking and spending time with his wife, Meredith, and three children, Caitlin, Stella and Luca.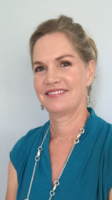 Christy Daggett
Originally from St. Louis, Missouri, Christy married and moved to Naples with her husband, Bob Daggett. Together, they have four children. Christy graduated from William Woods College (now University) with a double major in equestrian science and business administration.
She has worked with horses most of her life. Involved with NTRC since 2011 along with her father, Dick Proctor, and daughter by marriage, Hellen Daggett, NTRC has become family in more than one way.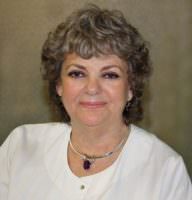 Dr. Bonny Eads-Dery
Bonny is a Florida native originally from Melbourne, Florida. She met her husband, Norman, in Optometry school. They married in October of 1971 and moved to Naples in November where they opened their practice. Bonny has two daughters, Stevy and Amy, and one granddaughter, Ava.
As an active member of the community, Bonny has been involved in the American Academy of Optometry, American Optometric Association, Southwest Florida Optometric Association, Shepherd of the Glades Lutheran Church Sunday School, Board of Directors of Girl Scouts of Gulf Coast Florida, Board of Directors of Sunrise Tech of Collier, and Marco Island Lions Club.
She has also received numerous awards including, Collier County Public Schools Outstanding Partner in Education; Lion's Club Melvin Jones Award; Naples Daily News People's Choice Doctor for 5 years, Migrant Health Care Professional of the year for Florida, and the Pace Center of Immokalee Pacesetter of the year.
Anne Ross approached Bonny 8 years ago and encouraged her to become active at NTRC. Anne knew that she had a love for horses and enjoyed helping children. After volunteering, she says she became "roped in". Seeing the riders become independent, empowered, and bring out the best within them became one of her biggest joys.
In her own words, "Seeing a never-ever rider go from the first tentative pat on the horse's neck to an enthusiastic equestrian is wonderful; and to that, the therapeutic advances in coordination, confidence and courage make me proud to be a part of NTRC."
In addition to serving on the Board of Directors, Bonny is also part of the Governance Committee.
Annette Pakula
Annette Pakula moved fulltime to Naples, Florida in 2010 after living many years in New York, City and Asia. Having had a successful career in worldwide product development and manufacturing of jewelry and watches, she moved full-time to Naples with her late husband to enjoy a quality of life in the Gulf Shore community they both loved.
Blessed with the luxury of time and desire to give back to the community she followed her heart and became active in causes that focused on women's and children's needs with an emphasis on medical research, healthcare and education.
I was honored and thrilled when I was approached by NTRC with the possibility of joining their board. After visiting the facility, the Naples Therapeutic Riding Center was a perfect fit and would offer me the opportunity to honor my mother's love of horses and years of riding and my father's use of equine therapy throughout his years as a pediatrician in Baltimore, Maryland.
I am a believer in the power of animals and their innate ability to reach the hearts, minds and souls of individuals who are locked in physical and mental situations that are often unreachable by traditional medicine. Equine therapy has greatly impacted the lives of many, and when used in conjunction with traditional medicine, individuals are able to reach goals far greater than expected.
I look forward to the opportunity to assist the NTRC in achieving their goals and expanding their programs.

Hillary Raines Wilson
Hillary Raines Wilson is a native of San Antonio, Texas and graduated from Texas Christian University with a B.A. in Speech Communications. She then went on to pursue her Master of Arts degree in Marriage and Family Therapy at St. Mary's University. Hillary moved to Naples in 2003 and worked at David Lawrence Center and Hope Hospice serving as a social services counselor to patients and their families. Her husband, Trey Wilson, is a seasoned real estate agent working at Gulf Coast International Properties. She has been involved in the community as a guild member for Golisano Children's Museum of Naples and as a committee member for the Sneaker Ball to benefit the YMCA of Naples. Hillary and Trey have two children, Jack and Talley, who both enjoy riding at NTRC.

David Winebrenner
Originally from Hanover, PA, Dave and his wife moved to Naples full-time in 2011 from Darien, CT. Dave has been volunteering at NTRC as a sidewalker since 2016, and appreciates the positive benefits that autistic children receive from riding.
Dave worked as an Insurance agent in Fairfield County, CT with the J. M. Layton Co. and Allstate Insurance. He served as President of the Darien Chamber of Commerce, the Darien Kiwanis Club and the Yale Club of Darien-Norwalk.
In Naples, Dave is a busy member of the Risk and Insurance committee at the Hole in the Wall golf club. He also enjoys biking and kayaking, and visits from his three children and nine grandchildren.