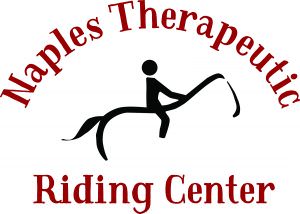 2017 Community Council Members
Bill Barnett
Jane Billings
Dolly Bodick
Cindy Bombard, CPA
Mary Susan & J.D. Clinton
Kyle Christianson
Bruce Conley
Karen Conley
Bernadette & Mark DeVoe
Nancy Dunn
Deborah Flanagan-Thornton
Ellin Goetz
J. Dudley Goodlette
Helen & George Hawn
Wayne Hook
Merrylee & Dr. Joseph Kandel
Tish Kelly
Patrick Longe
Wilma & Dick Proctor
Steven A. Richards, CPA
Dominique Rihs, Esq.
Anne Ross
Burt Saunders
Connie & Don Smith
Brigid Soldavini-Clapper
Sharda Spahr
Jenny & Kermit Sutton
Joyce & Gary Tice
Kathryn Tout
Karen Van Arsdale
Mary Lu & George Wasmer
Lucia & Brent Wauterlek
Sandi & Gary Yates
The Community Council serves a very important purpose for NTRC. Council members have a critical role as our ambassadors to the community. The connections they make for us in the community help keep NTRC's program strong and vibrant. The Community Council provides an opportunity for its members to support NTRC on a leadership level without the requirement of coming to monthly meetings.
As a Community Council member, you may see your name on our letterhead, our website or on an invitation for one of our special events. As a Council member, we hope you will continue to support NTRC by volunteering your time, attending an NTRC function, connects us with a new friend in the community or making a donation.
Since we first assembled our Community Council in 2001, NTRC has grown tremendously in numbers of riders; lesson times and NTRC owned horses. This would not be possible without the support of our Community Council members. The Community Council plays a vital role in connecting NTRC to the wider community, and therefore, NTRC tries to keep Community Council members informed through an annual event just for Community Council members. This event allows members to stay connected to NTRC mission, and provides them with an opportunity to hear firsthand about our previous year's accomplishments and our plans for the future