Missy Lamont – Executive Director
Missy's love of horses began when she started riding at 8 years old. Her passion continued in college where she was a member of the Pennsylvania State University equestrian team. She earned her Bachelor of Science degree in Recreation, Parks, and Tourism Management with an emphasis in Commercial and Community Recreation.
Missy started her career with Naples Therapeutic Riding Center as a volunteer in 2008. Later that same year, she was hired as a part-time staff Volunteer Coordinator for therapeutic riding lessons. In 2010, she became a full-time Program Administrator and was then promoted to Program Director in 2012. In January 2018, she was appointed Executive Director.
Prior to joining NTRC, Missy served as the Tennis and Sports Program Coordinator at the Marco Island Family YMCA and Regional Program Manager at the American Hospitality Academy.
Missy is a certified Professional Association of Therapeutic Horsemanship (PATH) Riding Instructor and currently serves as the association's South Florida, Region Five Chair.
Missy's community involvement includes being a 2015 graduate of the Leadership Collier Foundation GAIN Program, serving on the Board of Directors for Able Academy and as a volunteer for the Naples Children and Education Foundation and Leadership Collier Foundation. Her work with the Leadership Collier Foundation includes serving as a committee member for the Youth Leadership Collier program and Get Involved Collier Volunteer Expo.
In 2014, Missy was named a Top 40 under 40 by Gulfshore Business Magazine.
_________________________________________________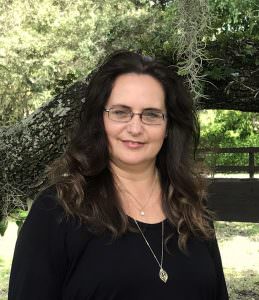 Cathy Chickerell – Office Manager
Cathy joined Naples Therapeutic Riding Center as the Office Manager in August 2016. She attended West Virginia University and earned a Bachelors in Communication Studies and a Masters in Integrated Marketing Communications. Cathy developed an interest in working for a not for profit organization during her days as an undergraduate student when she volunteered with The United Way. She has more than 20 years of experience in office management, accounting, marketing, and web design.
Cathy moved to Naples, Florida in 2012, she is originally from West Virginia. Her grandparents, on both sides of her family, managed and owned farms with horses and cattle. Cathy's husband and family own a cattle and horse ranch in Nicaragua where she began riding horses regularly while assisting in the management of the family ranch and hotel. Cathy enjoys spending quality time outdoors and at the beach with her three children and husband.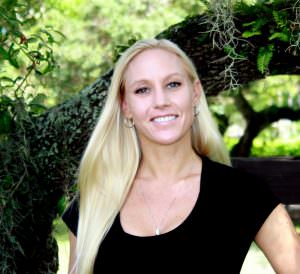 Jennifer Williams – Barn & Property Director
Jennifer was born and raised in Naples, Florida. She became a lover of horses at the age of nine after her father brought 2 horses to her birthday party. Her love for horses grew over the years while hanging out in the stables helping feed and groom horses. Jennifer first served NTRC as a horse exerciser and in 2016, she was hired as a part-time assistant barn manager. She enjoys the physical work of caring for the horses and the property.
In January 2018, Jennifer was appointed Barn & Property Director.
________________________________________________________________
Betsy Keteltas – Development Director
Betsy Keteltas joined the Naples Therapeutic Riding Center team as the Development Director the Spring of 2017. Her interest in the healing relationship between horses and humans drew her to this position and organization.
Betsy has served a variety of not for profit organizations in a fundraising capacity since 1996. Before joining NTRC, Betsy lived in Islamorada, the Florida Keys, where she served as a consultant and freelance worker for public charities. She graduated from the University of Vermont with a Bachelor of Arts in Psychology and earned a Masters in Public Policy and Administration from The George Washington University.
Betsy is originally from Walpole, Massachusetts. She is a published poet with a true love for the outdoors, arts and culture. In addition to fundraising, planned giving and writing, Betsy's professional interests include community building and technology.
_____________________________________________________
Hannah Wild – Program Director
Hannah Wild joined the Naples Therapeutic Riding Center staff as the Program Director in July 2017. She has lived in Naples for nearly twenty years and considers herself a native. She first discovered her passion for volunteerism while attending Florida Gulf Coast University when she began volunteering as an NTRC side-walker. Hannah graduated from FGCU in 2010 with a B.S. in Communication as well as minors in Philosophy and English. During the subsequent years, Hannah continues to give philanthropy an important place in her life. She has spent countless hours assisting non-profits, especially those focused on underserved populations, special needs and human trafficking survivors.
Prior to joining the NTRC staff, Hannah held positions in management, sales and risk management. At last, her passion and career collided when she stepped into the Program Director position here at NTRC. Hannah lives in Naples with her chocolate lab Winston. __________________________________________________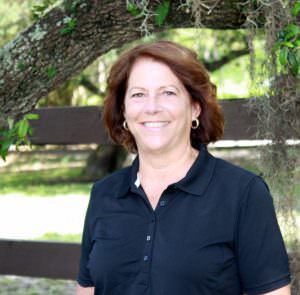 Lea Haven – Lead/PATH Certified Instructor
Lea Haven ventured to Florida in 1988 from Bradford, PA. She and her husband Jim have owned their own general contacting company since 1999. She was blessed with a hubby who was very handy with a hammer and built her a barn in Golden Gate Estates on 5.5 acres. She loves to start her day with a walk down to the barn to hear the greetings from her two horses. Lea is very family orientated and loves to spend time with her two sons as well as her four grandchildren. Lea holds a certification as a medical assistant and a Bachelor's Degree in Construction Management. She worked for a construction company in Naples, FL for several years and also coached soccer for over 12 years. Life called for a change of pace when she lost her job in 2001. Her love of horses drew her to NTRC as a volunteer. She spent 2-3 days a week helping with program, cleaning stalls, and exercising the program horses. Lea went on to obtain her PATH instructor certification in 2003 and also took on the role of NTRC's equine manager.Lea never had the opportunity to own her own horse until she moved to Florida. She enjoyed occasional rides as child, but did not break into the riding world until later in life. Lea connected with her first horse Carbon Copy "CC" who taught her confidence and an understanding of the equine world. Eventually, Lea bought a second horse DC Sensation, and the pair has worked their way up to First Level in the world of Dressage.
NTRC is very happy to have this hard working gal aboard our team.
______________________________________________________________
Briana Anderson – PATH Certified Instructor
Briana started with NTRC as a volunteer and horse exerciser in 2015. Shortly after, she stepped into the Volunteer Coordinator position before obtaining her PATH Intl. Instructor Certification. Briana has been an NTRC Instructor since April 2017 and in May 2017 was appointed to the Program Administrator role but has since become our full-time instructor.
Briana was born and raised in Naples, leaving only for schooling at University of Central Florida in Orlando. When she isn't working at NTRC, she is spending time with her hubby Chad and dog Brantley or working for her family's nonprofit, SPELLIFE Women's Wellness Summit. She brings a background in English riding, horse care and instructing.
________________________________________________________

Robin Heroth – PATH Certified Instructor
Robin Heroth originally hails from St. Johnsville, New York. She ventured to Florida due to her husband's job and has been busy enjoying the beauty of Southwest Florida. She and her husband Gerry have three wonderful children, Vanessa, Valerie, and C.J. who have kept the both of them busy with school, sports, and college graduations. The family currently resides in Naples, FL where Robin maintains and manages her own barn and small training facility. When Robin isn't busy teaching, riding, or mucking stalls she enjoys fishing and golfing.Robin's love of horses started at an early age and throughout college, she obtained several teaching certificates, including Lake Erie's Riding for the Handicapped Program. She has been in charge of several other riding programs throughout the United States and she finally settled in Naples with a facility of her own. She has an extensive background in both riding and teaching Hunters, Eventing, and Dressage. She is still teaching lessons both for Hunters and Dressage.
Robin obtained her Instructors Certificate for Therapeutic Riding from Lake Erie College in 1979. She also holds a BHS/Assistant Instructor's Certification which she earned in 1980 and a College Teaching Certificate from Lake Erie College.
Naples Therapeutic Riding Center was lucky to have Robin come aboard as a NARHA Certified Therapeutic Riding Instructor in May of 2008. She was "roped" into getting certified by a fellow NTRC instructor and has been stuck with us since then (although we are very glad she's here).
In January 2018, Robin decided to retire as Barn & Property Director to spend more time with her family and grandson. She continues with NTRC as a part-time PATH Instructor.
______________________________________________________________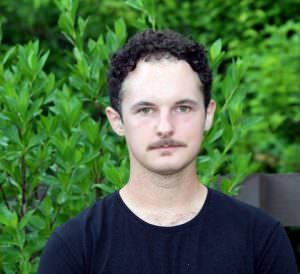 Thomas "Spyder" Eppley – Barn & Property Assistant
In early 2014, Thomas "Spyder" Eppley became a volunteer at NTRC and by December that same year he took on his present position as Barn and Property Assistant in which he takes great pride in being a member of the NTRC team. Spyder firmly believes that the animals he has encountered in his life have been some of his best teachers – from the first horse whose gentle rhythm helped him with his own balance and coordination to the many abused and abandoned wolves he helped to heal from their emotional scarring with his patient and quiet demeanor at the Shy Wolf Sanctuary.
Presently while fulfilling his role with NTRC, Spyder is continuing his academics endeavors with emphasis on equine care and management while honing his equestrian skills as a hunter/jumper student and participating as an active member of the Equine Care Support Team at Cornerstone Farm.
_____________________________________________________________
Rachel Vaa – Assistant Barn Manager
Rachel joined the NTRC staff as our Barn Assitant in September 2017. She grew up in Texas riding horses and always knew she wanted to pursue a career involving horses and helping others. She attended William Woods University in Missouri where she graduated with a B.S. in Equine Studies, concentrating on Equine Assisted Therapy. Throughout college, she showed competitively in both regional and national level shows in APHA, AHA (Arabian) and USEF. Rachel also competed in Western riding, HUS, and Dressage.
Rachel has worked as an instructor and barn manager for an organization that works with at-risk youth in Missouri. She also worked for a non-profit where she was responsible for assisting adults with special needs with Equine therapy. After graduation, she moved to Southwest Florida. In her spare time, she enjoys playing softball on different adult leagues.
______________________________________________________________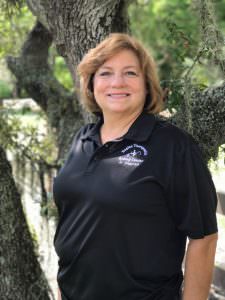 Joanne (Jo) Treglown – Program Administrator/PATH Certified Instructor
Mrs. Jo (Joanne) Treglown was born in Detroit, Michigan. It has been her privilege to be in mission and married to Rev. Donald Treglown (now at Faith Lutheran Church Naples) for over 35 years, with her four children and seven grandchildren Jo and Don spent 13 years in the Philippines, where Jo was working with LCMS-World Relief doing community development, water projects and adult education for health workers. While in the Philippines she home-schooled her 4 children, and for the final two years was the Business Manager for the LCMS Philippine Mission Office in Davao. When the Treglown family returned to the U.S. she earned a Bachelor of Education degree from Barry University in 2005, and has 3 current Florida Certifications with the FLDOE. Jo has taught Mathematics in local private schools for over 15 years, semi-retiring in 2016.
Jo's passion for horses began when she was a small child and she managed to show enough school horses to fill up a wall with ribbons. Weekends and summers were spent in a mounted girl scout troop, at John F. Ivory farms, where she taught younger scouts riding, and worked her way through several levels of the CHA system. While in the Philippines, the Treglown's owned four mountain ponies and raised an orphan filly; all of whom would faithfully help the Treglown family travel through the mountains of Mindanao to reach many remote villages.
Jo has rediscovered her love of horses in Naples by volunteering at NTRC to support a couple of her granddaughters, who were riders at NTRC. She has been exercising her beloved Bella for over three years. In June of 2016, Jo accepted the challenge to work on staff in the NTRC office, eventually as volunteer coordinator, which she still does part-time. In March 2018, Jo completed the PATH certification process to become a PATH Certificed Instructor with NTRC.
______________________________________________________________
Erica Evans – Volunteer Coordinator/PATH Certified Instructor
Erica was born and raised in Connecticut and has been dividing her time between Connecticut and Naples for the past 16 years. She is the proud "human mom" to her beloved horse Casey and to her precious Coton de Tulear puppy, Kessie.
Erica has a very special connection with therapeutic riding. When Erica was just seven years old, after enduring numerous hospitalizations due to an illness, she mounted a horse for the very first time at a therapeutic riding program. An immediate smile came on her face and she was hooked for life. Riding gave her a freedom from the physical limitations she had experienced. The love she received from each horse made her feel alive and special. In time, she grew strong enough to be a fully independent rider, as well as an accomplished hunter jumper. She placed highly in local horse shows in New York and Connecticut. Erica was trained in many of the foundation principles of Centered Riding and volunteered for many years with a therapeutic riding program. Erica's first-hand experience in therapeutic riding gives her a unique perspective. She has an instinctive understanding of the human-horse connection and how life changing riding is for riders and their families.
Erica obtained her PATH Intl. Therapeutic Riding Instructor certification in December of 2017. She joined NTRC in February of 2018, originally as a volunteer coordinator, but quickly transitioned into the role of seasonal instructor.
_______________________________________________________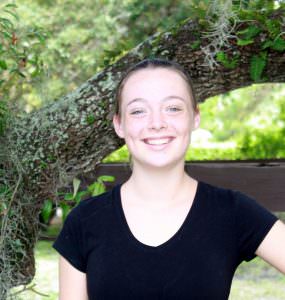 Molly Brunton – Volunteer Coordinator
Molly jointed NTRC in April 2017 as a part-time volunteer coordinator, and shortly after became a horse exerciser. She was born in Nashville, Tennessee and lived in New Zealand for 12 years. She is currently a student at Naples High School.
_______________________________________________________
Kim Santora – PATH Certified Instructor
All photographs on this page are courtesy of Paula Bowes, to whom we are very grateful.