Left to right: Missy Saracino, Robin Heroth, Noelle Matthews, Wayne Hemstead, Layne Waltbillig, Kim Minarich, Beth Yurkovac, Lea Haven and Thomas "Spyder" Eppley

Executive Director – Kim Minarich
Kim served as an NTRC Board Member for several years and eagerly joined the staff when there was a need to fill the Barn & Property Manager position. Kim's love of and dedication to the NTRC program as well as her love and depth of knowledge of horses made joining the NTRC team in December 2011 an easy decision. In June 2012, Kim was appointed the Executive Director. Kim has made Naples her home since 1981. She and her husband, Pete, have two children, Danielle and Benjamin, and two grandsons. Kim is an accredited public relations professional and enjoyed an extensive career in Naples. She owned her own public relations firm for more than five years and later served as a public relations consultant for several Naples firms.
Her love of horses began when she was very young, and she rode on her high school equestrian team. Horses had to take a backseat while she raised her children, but she quickly filled her empty nest with two horses when her children went off to college. She and Pete enjoy taking care of their horses as well as loading them up into the trailer and hauling them to beautiful horse campgrounds and trail riding. She and Pete have traveled through most of the southeast with their horses. Kim actively competes in endurance races as well as competitive trail rides. She also is a certified equine sports massage therapist – the lucky NTRC horses!
Program Director – Missy Saracino
During the summer of 2008, Missy became a part-time staff member of NTRC as Volunteer Coordinator for Saturday lessons. In January 2010, she became a full time member of the NTRC family as Program Administrator. Currently, Missy serves as NTRC's Program Director. Missy grew up in State College, Pennsylvania and graduated from Penn State University with a B.S. in Recreation, Parks, and Tourism Management with an emphasis in Commercial and Community Recreation. While attending Penn State, she was the Commercial and Community Chair for the Recreation and Parks Management Student Society, a member of the Penn State Equestrian Team and was on the "Morale" Team for the largest student run philanthropy, Penn State's Dance Marathon – an organization that dedicates time and efforts to helping children with cancer.
Missy has been in Southwest Florida since 2006. Her past work experiences include working with the Marco Island YMCA as the Tennis and Sports Program Coordinator as well as working with American Hospitality Academy.
Barn Manager & Horse Trainer/Instructor – Robin Heroth
Robin Heroth originally hails from St. Johnsville, New York. She ventured to Florida due to her husband's job and has been busy enjoying the beauty of Southwest Florida. She and her husband Gerry have three wonderful children, Vanessa, Valerie, and C.J. who have kept the both of them busy with school, sports, and college graduations. The family currently resides in Naples, FL where Robin maintains and manages her own barn and small training facility. When Robin isn't busy teaching, riding, or mucking stalls she enjoys fishing and golfing.Robin's love of horses started at an early age and throughout college she obtained several teaching certificates, including Lake Erie's Riding for the Handicapped Program. She has been in charge of several other riding programs throughout the United States and she finally settled in Naples with a facility of her own. She has an extensive background in both riding and teaching Hunters, Eventing, and Dressage. She is still teaching lessons both for Hunters and Dressage.
Ms. Heroth obtained her Instructors Certificate for Therapeutic Riding from Lake Erie College in 1979. She also holds a BHS/Assistant Instructor's Certification which she earned in 1980. She also holds a College Teaching Certificate from Lake Erie College.
Naples Equestrian Challenge was lucky to have Robin come aboard as a NARHA Certified Therapeutic Riding Instructor in May of 2008. She was "roped" into getting certified by a fellow NTRC instructor and has been stuck with us since then (although we are very glad she's here). She currently teaches our Thursday morning classes as well as our Saturday Lesson Rotation. She has also helped to implement our exercise program for our therapeutic horses and assists in maintaining their health and physical well being.
________________________________________________________________
Development Director — Betsy Keteltas
Betsy Keteltas joined the Naples Therapeutic Riding Center team as the Development Director the Spring of 2017. Her interest in the healing relationship between horses and humans drew her to this position and organization.
Betsy has served a variety of not for profit organizations in a fundraising capacity since 1996. Before joining NTRC, Betsy lived in Islamorada, the Florida Keys, where she served as a consultant and freelance worker for public charities. She graduated from the University of Vermont with a Bachelor of Arts in Psychology and earned a Masters in Public Policy and Administration from The George Washington University.
Betsy is originally from Walpole, Massachusetts. She is a published poet with a true love for the outdoors, arts and culture. In addition to fundraising, planned giving and writing, Betsy's professional interests include community building and technology.
__________________________________________________
Barn & Property Assistant – Thomas "Spyder" Eppley
In early 2014, Thomas "Spyder" Eppley became a volunteer at NTRC and by December that same year he took on his present position as Barn and Property Assistant in which he takes great pride in being a member of the NTRC team. Spyder firmly believes that the animals he has encountered in his life have been some of his best teachers – from the first horse whose gentle rhythm helped him with his own balance and coordination to the many abused and abandoned wolves he helped to heal from their emotional scarring with his patient and quiet demeanor at the Shy Wolf Sanctuary.
Presently while fulfilling his role with NTRC, Spyder is continuing his academics endeavors with emphasis on equine care and management while honing his equestrian skills as a hunter/jumper student and participating as an active member of the Equine Care Support Team at Cornerstone Farm.
__________________________________________________
Office Manager – Cathy Chickerell
Cathy joined Naples Therapeutic Riding Center as the Office Manager in August 2016. She attended West Virginia University and earned a Bachelors in Communication Studies and a Masters in Integrated Marketing Communications. Cathy developed an interest in working for a not for profit organization during her days as an undergraduate student when she volunteered with The United Way. She has more than 20 years of experience in office management, accounting, marketing, and web design.
Cathy moved to Naples, Florida in 2012, she is originally from West Virginia. Her grandparents, on both sides of her family, managed and owned farms with horses and cattle. Cathy's husband and family own a cattle and horse ranch in Nicaragua where she began riding horses regularly while assisting in the management of the family ranch and hotel. Cathy enjoys spending quality time outdoors and at the beach with her three children and husband.
_________________________________________________
Riding Instructor – Lea Haven
Lea Haven ventured to Florida in 1988 from Bradford, PA. She and her husband Jim have owned their own general contacting company since 1999. She was blessed with a hubby who was very handy with a hammer and built her a barn in Golden Gate Estates on 5.5 acres. She loves to start her day with a walk down to the barn to hear the greetings from her two horses. Lea is very family orientated and loves to spend time with her two sons as well as her two grandchildren.Lea holds a certification as a medical assistant and a Bachelor's Degree in Construction Management. She worked for a construction company in Naples, FL for several years and also coached soccer for over 12 years. Life called for a change of pace when she lost her job in 2001. Her love of horses drew her to NTRC as a volunteer. She spent 2-3 days a week helping with program, cleaning stalls, and exercising the program horses. Lea went on to obtain her NARHA instructor certification in 2003 and also took on the role of NTRC's equine manager.Lea never had the opportunity to own her own horse until she moved to Florida. She enjoyed occasional rides as child, but did not break into the riding world until later in life. Lea connected with her first horse Carbon Copy "CC" who taught her confidence and an understanding of the equine world. Eventually, Lea bought a second horse DC Sensation, and the pair has worked their way up to First Level in the world of Dressage.
NTRC is very happy to have this hard working gal aboard our team. She is not only a great instructor, but she is also our Barn & Property Manager.
________________________________________________________
Riding Instructor – Wayne Hemstead
Wayne Hemstead is formerly of Greenwich, Connecticut and began riding when he was eight years old. He was taught hunter seat and competed in local shows while in Connecticut. When Wayne was 14 he spent the summer as a wrangler at the Tarryall River Ranch in Lake George Colorado. He spent his high school years working as a groom after school and on weekends at Quaker Ridge Stables in Greenwich, Connecticut.
When he was discharged from the Army, Wayne attended The Potomac Horse Center where he earned his instructor certification . After moving to Kissimmee, Florida, Wayne began volunteering at Heavenly Hoofs Therapeutic Riding Center. In the Winter of 2010 Wayne received his P.A.T.H. Instructor Certification and began teaching at Heavenly Hoofs. In 2012 Wayne moved to Naples and is now happily teaching at NTRC.
________________________________________________________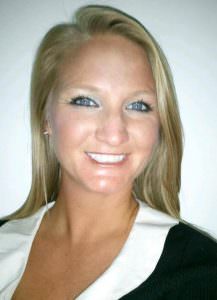 Riding Instructor – Courtney Jolly Goff
Courtney Jolly Goff is a Naples Native and seventh generation Floridian. Courtney was raised on a farm here in Naples and has been riding horses since she was 3 years old. She has been a PATH certified therapeutic horseback riding instructor since 2008. Courtney's favorite part of being at NTRC is working with our local participants to help them utilize this unique form of therapy to increase quality of life.
Courtney earned her BS in Marketing from Florida Gulf Coast University in 2010 and is currently the Director of Marketing and Public Relations at the Naples Zoo at Caribbean Gardens. Courtney is also a licensed Realtor and member of the Naples Area Board of Realtors.
She enjoys volunteering at many local organizations in the Collier County community. Courtney is also the Director of the Swamp Buggy Queen Scholarship pageant. As a former queen and scholarship recipient she enjoys teaching contestants about the importance of community involvement, public speaking and being a role model to the younger generation.
In her spare time, Courtney enjoys being outdoors with her husband Shawn. They enjoy kayaking, boating, going to the beach and spending time with family and friends.
All photographs on this page are courtesy of Valerie Hoffman with Hoffman Photography, to whom we are very grateful.