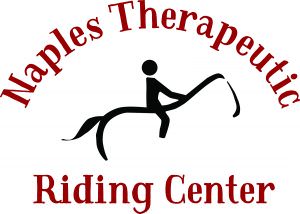 Equine Facilitated Learning: Through a series of specially designed activities, participants in Equine Facilitated Learning (EFL) deepen their awareness of personal issues, core feelings and areas of bodily tension that inhibit the ability to reach their true potential. A tremendous boost in self-esteem and confidence comes from learning how to establish boundaries and direct a thousand-pound creature through mental focus, creative visualization and clarity of intent.
EFL experiences are carefully created equine assisted activities that promote human development in an experiential format. EFL may be conducted by an educator, therapist, an equine specialist or a PATH Intl. Certified Instructor. Experiential learning refers to a style of learning that occurs when a person is interacting with the environment, including the people, animals and situations involved. It is "learning by doing" and may take place over a short period of time, such as a workshop, or during regularly scheduled sessions.
Equine Facilitated Psychotherapy: Equine Facilitated Psychotherapy (EFP) is defined as a form of experiential psychotherapy that includes equine(s). It may include, but is not limited to, a number of mutually beneficial equine activities such as handling, grooming, lunging, riding and vaulting. EFP is a treatment approach within the classification of Equine Assisted Therapy that provides the participant with opportunities to enhance self-awareness and re-pattern maladaptive behaviors, feelings and attitudes.
EFP provides clinical assessment and treatment of mental health needs through equine assisted activities. EFP denotes an established therapeutic relationship with clearly established treatment goals and objectives developed by the participant and his or her therapist. The therapist must be an appropriately credentialed mental health professional to legally practice psychotherapy.
EFP and EFL take mental health and learning practices "to the barn" as an experiential approach to personal growth and healing. The partnership that is developed between the participants or students and their horses provide an alternative opportunity to the traditional mental health and education services. The EFP or EFL sessions are goal oriented to meet the participant's needs in an individual, group, or family setting. Within the field of equine-assisted activities, EFP and EFL add the emotional and cognitive aspects of treating the whole person and help them with their needs in a multi-dimensional way.