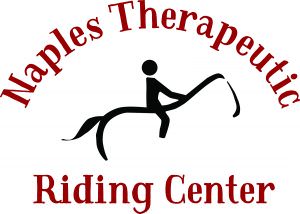 NTRC collaborates with many local non-profit organizations to provide the benefits of equine-assisted therapies. Some of these organizations include:
Big Brothers & Big Sisters of SWFL
Lighthouse of Collier, Inc.
Deaf Kids Club
Shelter for Abused Women and Children
Parkinson's Association of SWFL
MS Center of SWFL
National Alliance for Mental Health
NewBeginnings Middle School
Beacon High School of Collier County Public Schools
Youth Haven
Friends of Foster Children
PACE Center for Girls
David Lawrence Center
Alzheimer's Support Network
In addition to our Inclusion Camps, we also offer "Outreach Camps" to groups of children from Youth Haven, David Lawrence Center, Boys & Girls Club of Naples, St Matthew's House and Foster Care Council. Many of these campers have never been close to a horse and their initial reaction is often, "big, scary, and smelly"!
However, during the course of the camp, each child learns how to behave around these large, gentle animals, learning new skills and forming a relationship with the horses.