The Horses That Change Lives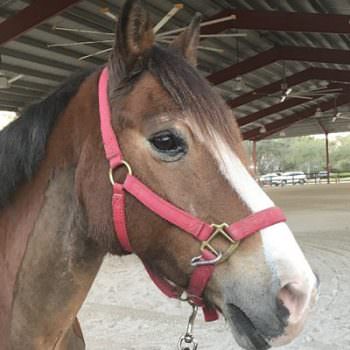 Clyde
Donated by Lindsay Pankow
Breed: Pony
Sex: Gelding
Year Foaled: 2003
Background: Barrel Racing
Joined the Herd: 2018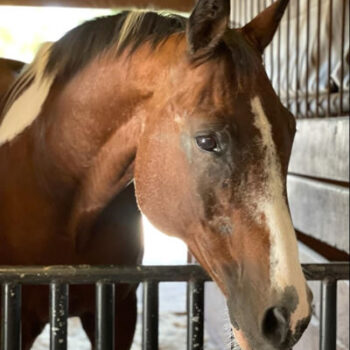 Delta
Donated by Teale Humphries
Breed: American Paint Horse
Sex: Gelding
Year Foaled: 2000
Background: Ranch Work
Joined the Herd: 2022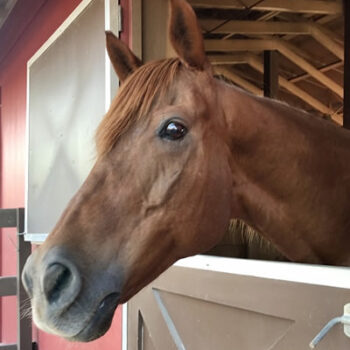 Fancy
Breed: Appendix Quarter Horse
Sex: Mare
Year Foaled: 2000
Background: Western Pleasure
Joined the Herd: 2019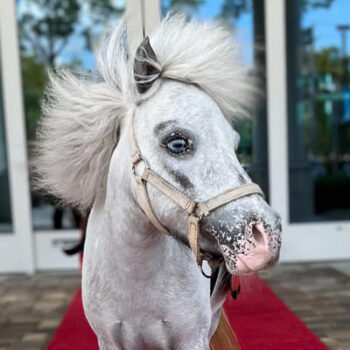 Itty Bitty
Breed: American Miniature Horse
Sex: Mare
Year Foaled: 2016
Background: Therapy Training
Joined the Herd: 2022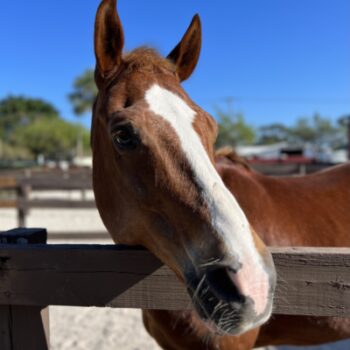 Pablo
Breed: Haflinger Cross
Sex: Gelding
Year Foaled: 2011
Background: Carriage Horse, Children's Horse
Joined the Herd: 2023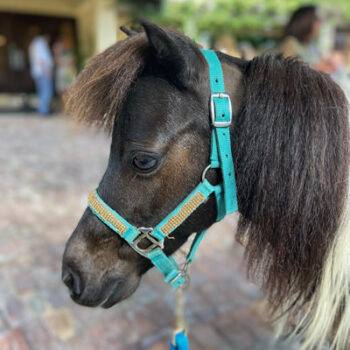 Raisin
Donated by Janet Dawson
Breed: American Miniature Horse
Sex: Mare
Year Foaled: 2007
Background: Competitive Driving
Joined the Herd: 2022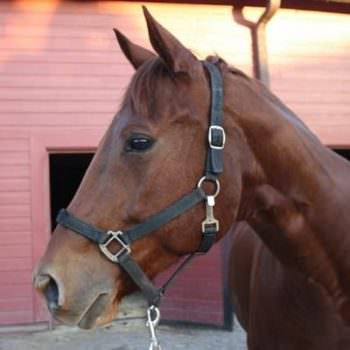 Red
Donated by Lawrence and Susan Isaacs
Breed: Appendix
Sex: Gelding
Year Foaled: 2005
Background: Western Pleasure and Hunter jumper
Joined the Herd: 2015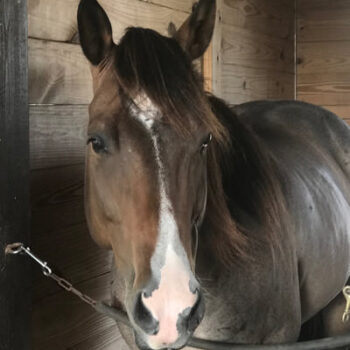 River
Breed: American Quarter Horse
Sex: Gelding
Year Foaled: 2011
Background: Barrel Racing
Joined the Herd: 2020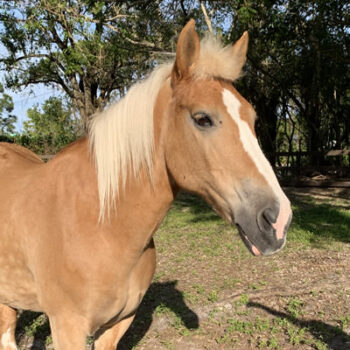 Sadie
Breed: Haflinger
Sex: Mare
Year Foaled: 2004
Background: Child Lesson Pony
Joined the Herd: 2022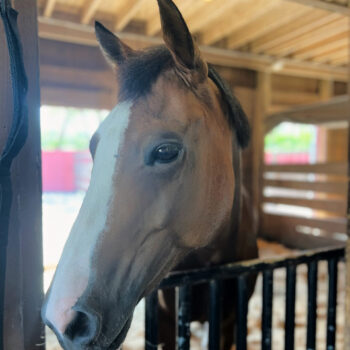 Scout
Donated by Sondra Makowski
Breed: Quarter Horse
Sex: Gelding
Year Foaled: 2014
Background: Lesson Horse
Joined the Herd: 2023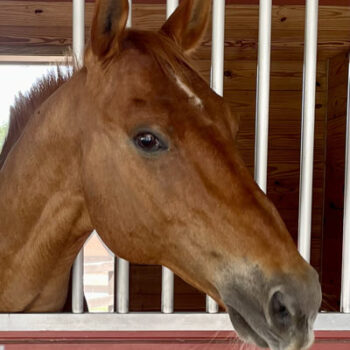 Tiger
Breed: American Quarter Horse
Sex: Gelding
Year Foaled: 2006
Background: Ranch Work
Joined Herd: 2022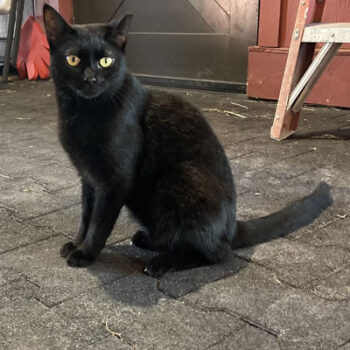 Would your horse make a great therapy horse?
Our team seeks opportunities to meet prospective therapy horses. The herd is constantly shifting and changing as some approach retirement. This is a mentally and physically challenging job for a horse and the qualities we seek in horses are quite different than what some people think.
Our participants benefit from the horse's movement. A therapy horse would be sound at the walk, trot and canter, with rhythmic and balanced gait. The horse must be able to work easily in hand, and tolerate one or two volunteers walking and trotting beside them. We use assertive devices and equipment to mount riders and the horse must be accepting of this process. We would need the horse to be obedient to both voice and lead signals.
The 90-day trial period is outlined below. If you are interested in donating a horse to be used in our programs, please complete the Prospective Horse Form and we will contact you to discuss our program needs. If you have any questions, please e-mail horse@ntrc.org or call (239) 596-2988.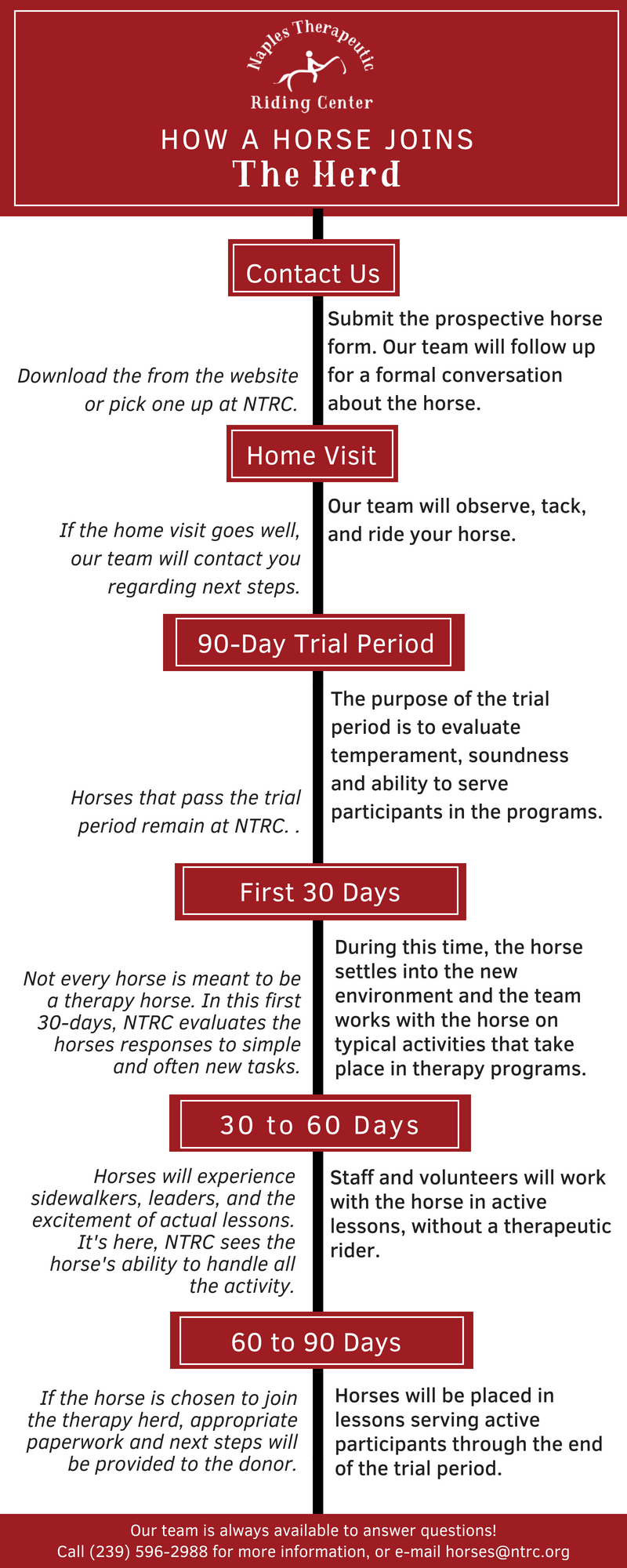 Horse Retirement
After our magical therapy horses have worked hard and long hours to provide the best therapy services, NTRC is dedicated to providing each of them a comfortable retirement when the time is right. Some of our horses are retired to a large horse ranch in Texas, while others are carefully located and provided for at a private home/barn.
Those that are retired to Camp Rusk are funded by proceeds raised at the annual Hoof & Hike Poker Run held in January each year. Additional private donations from generous supporters also support this fund.
In honor or memory of the many horses that served our riders with patience, kindness, and loyalty throughout the years.