Mini Horse Therapy Program
Our team of miniature therapy horses is similar to their full-sized equine partners in terms of personality, intelligence, and disposition. With their calm, patient demeanor and willingness to interact with persons of all ages and abilities, our minis consistently bring smiles to the faces of everyone they meet. Time spent with our Mini Horse Team can help children and adults with special needs as well as seniors to improve their physical, emotional, and social well-being.
With our mobile therapeutic services, we are able to visit hospitals, hospices, nursing homes, schools, and rehabilitation centers. Visitors are also welcome to interact with our minis at their homes here with NTRC.
Individuals, schools, and adult living facilities are encouraged to participate. If you would like to schedule a visit at your facility or to learn more about our visiting mini-program, please contact Cathy at 239-596-2988 or email info@ntrc.org
The NTRC mini-therapy program was made possible by The Virginia B. Toulmin Foundation.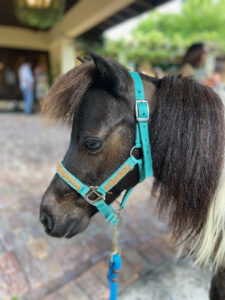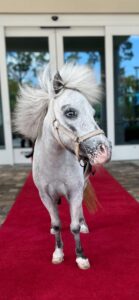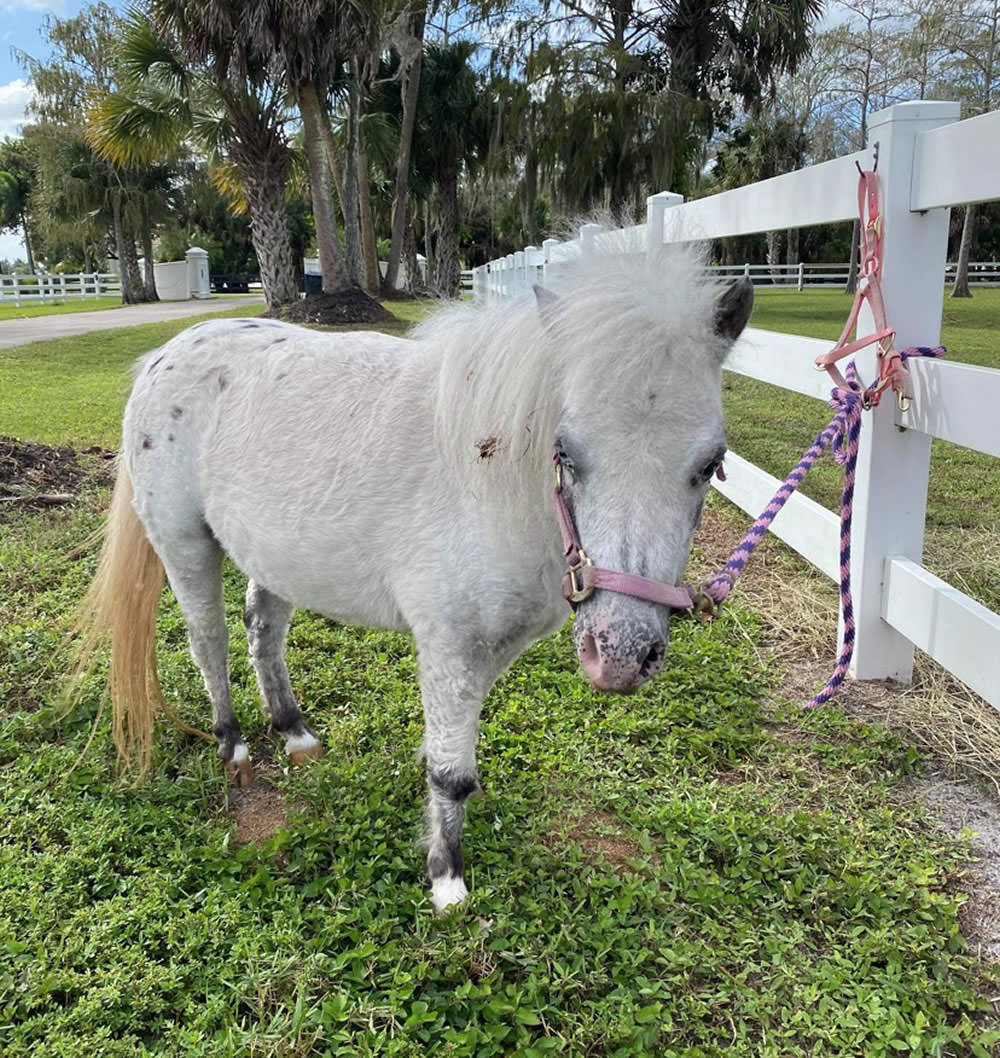 NTRC Partners with Educators to Encourage Young Readers through New Miniature Horse Literacy Program
The Mini Tales Literacy program is part of NTRC's mini traveling horse therapy outreach program. The outreach program brings the therapeutic benefits of horses to worksites and organizations throughout SWFL communities such as hospitals, schools, hospices, nursing homes, and rehabilitation centers.
Having mobile horse therapy services allows NTRC to respond to community needs, natural disasters or other intensive high-stress situations based on current and emerging mental health needs in Collier County. The long-term goal for the minis community outreach program is to develop multiple mental health and wellness remote visitation models targeted for participants currently underserved in Collier County.